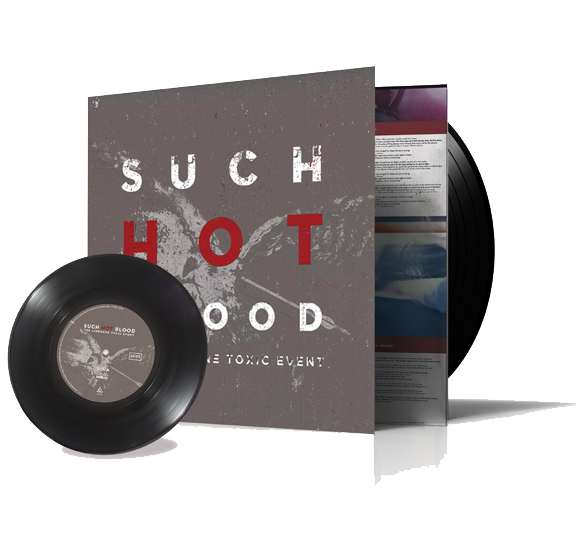 Such Hot Blood 180 Gram Vinyl (Limited European Edition)
SKU 105U
Product Details
VERY LIMITED EUROPEAN IMPORT
180 Gram Vinyl
Gatefold Sleeve
Released September 30, 2013 - Airborne Toxic Event/Membran
LP Side A:
1. The Secret
2. Timeless
3. What's in a Name?
4. The Storm
5. Safe
LP Side B:
1. Bride & Groom
2. True Love
3. This is London
4. The Fifth Day
5. Elizabeth

Produced By Jacquire King
Featuring the Calder Quartet

BONUS 7" Vinyl
Side A. Dublin
Side B. The Way Home
Produced By Billy Mohler

OPTION: Autographed by all 5 band members
Only one shipping fee per order no matter how many items you purchase!
Save this product for later