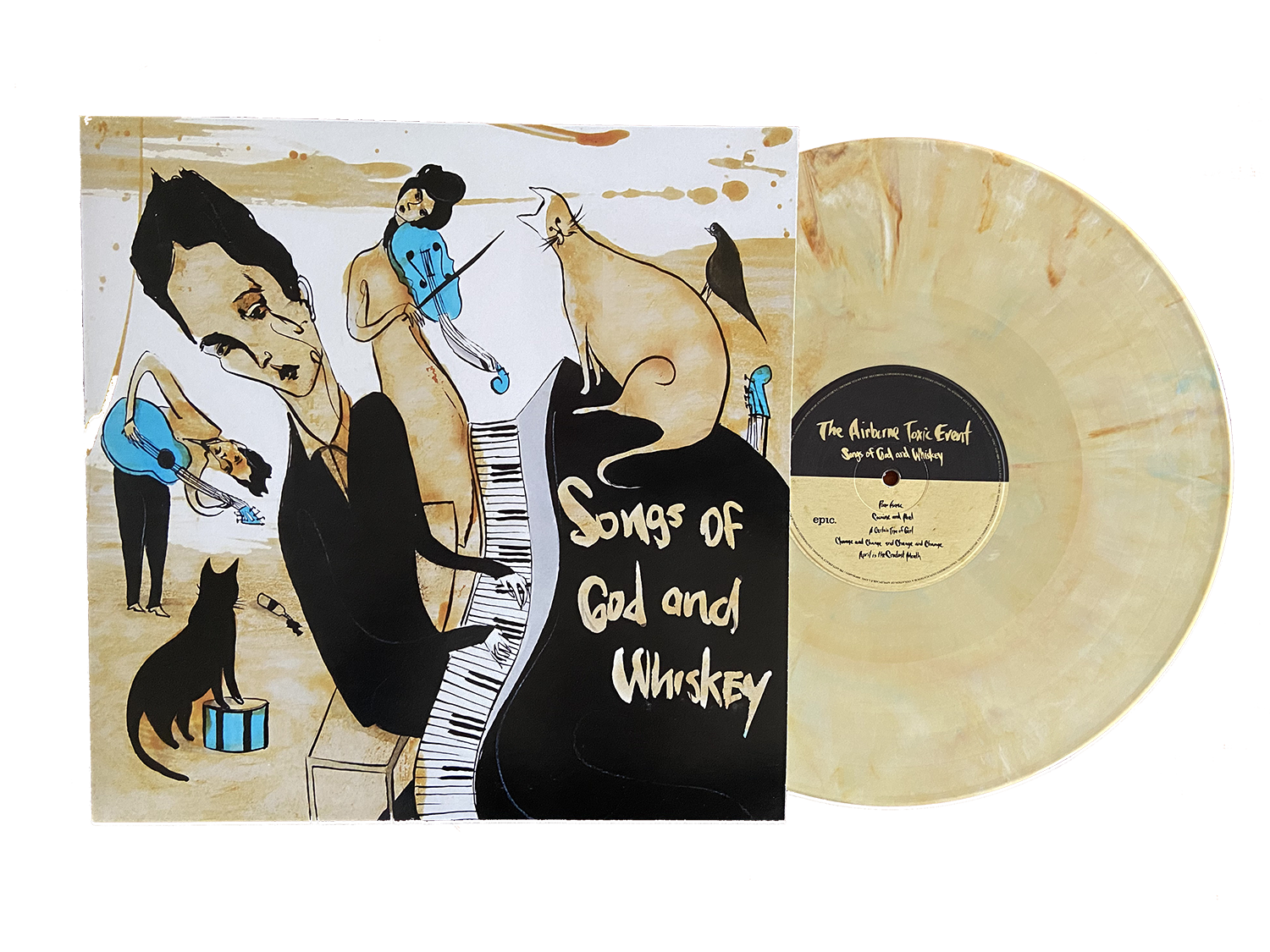 Songs of God and Whisky 180 Gram Vinyl
114A
Product Details
FIRST TIME EVER ON VINYL
VERY LIMITED EDITION
UNSIGNED VERSIONS SOLD OUT! ONLY LAST FEW AUTOGRAPHED VERSIONS LEFT.
180 Gram Beige with Turquoise Swirl
Originally Released April 24, 2015 (Epic Records)
LP Side A:
1. Poor Isaac
2. Cocaine And Abel
3. A Certain Type Of Girl
4. Change And Change And Change And Change
5. April Is The Cruelest Month

LP Side B:
1. The Line Of Cars
2. Strangers
3. Why Why Why
4. California
5. The Fall Of Rome
OPTION: Autographed by band members Mikel, Steven and Daren.
DUE TO THE NATURE OF THE SIGNING PROCESS, SOME AUTOGRAPHED ALBUMS MAY HAVE SLIGHT SMUDGING OF AUTOGRAPHS OR LIGHT DAMAGE TO COVERS. EVERY ALBUM IS SIGNED BY HAND BY THE BAND MEMBERS.

Only one shipping fee per order no matter how many items you purchase!
Save this product for later